Office stamps are the classic and most needed products in an office. We produce and sell stamps of the highest quality an also offer a variety of inks.
The stamp sheets are adapted to the needs of the colors and special inks with special properties such as fluorescent, quick-drying, oil-wet or water-resistant and smudge-resistant are available.
For certain stamp with large images up to size DIN A3, we produce rocking stamps.
For individual labeling of your letters, we make seals and offer you appropriate seal coatings in many colors.
The complete range of punches, stamp inks and pads, seals and varnishes. Available in our stamp shop online.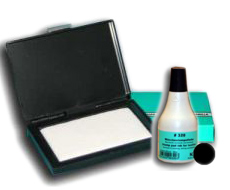 Contact
primo Stemp GmbH
Birkenweg 10
D – 01737 Tharandt
Germany
Phone: +49 351 65 260 104
E-Mail: info@primo-stemp.de
Office Hours
Monday to Friday
08.00 – 16.30 (CET)